Reading Time:
4
minutes
If you don't have access to a gym but want to stay in shape, building a home gym can be a good option. However, building a home gym can also be a very expensive and time-consuming process.
That's why I've set up a template for anyone who is looking to build a high quality, compact, dumbbell home gym. All you need is an Amazon membership and about 10 minutes.
When it comes to exercising, just like everything else in life, it always works best if you keep it simple and effective. Why devote a whole room to a weight rack with barbells and tons of different weights when all you actually need is a corner in your garage or living room?
That's why I recommend only three pieces of equipment for creating a functional, compact, and high-quality home workout space. These are:
A high-quality adjustable dumbbell set
A high-quality and reliable weight bench
A high-quality plyometric box
With these three pieces of equipment you will be able to strengthen every muscle group in your body and make progress over a long period of time.
The Dumbbell Set
Weights are generally very expensive and high-quality ones even more so. Particularly when it comes to ordering online, because of the shipping and handling costs associated with these products. However, putting in the time and money to find the right products will be a much smarter move in the long run and will be beneficial due to decreased replacements and injuries.
Recommended Product:
Cheaper Alternative Product:
The Weight Bench
Weight benches are almost as important as the weights themselves, arguably even more so. Think about it, if you're going to be putting your full weight plus additional weight from your dumbbells over and over again, you'll want to make sure you're being supported by a reliable weight bench. That's why it's important to find products that are tried and true in there durability and safety.
Recommended Product:
Cheaper Alternative:
The Plyometric Box
Why do you need a plyometric box? Couldn't you just use your weight bench for leg exercises like step-ups, elevated lunges, or pistol squats?
Yes you can do that but it will not be ideal. Weight benches are built to support a relatively steady weight load, not to brace against multifaceted movements like the ones mentioned above. This is why I recommend a plyometric box separately—it will offer you the security to perform these lower body exercises with full intensity and also prevent you from damaging your weight bench with long term improper use.
Recommended Product:
Cheaper Alternative:
Hopefully this guide was helpful, because it took hours to research. I made sure that all of these products had three characteristics: enough high-quality reviews, prime shipping availability, and a combination of functionality and compact ability. Please feel free to do your own research, however, if you find that these products are the best for you then I would appreciate if you use my links. Thank you!
---
Bonus Recommendations
While the above three products are the main three, these few are products that could be helpful depending on your workout preferences and goals.
I find that a thick, heavy-duty exercise mat can be very helpful for ab or bodyweight exercises.
Having some clear exercise posters can help to remind you of proper form during the beginning stages of a new workout routine.
Tracking your workouts is very important. It's how you know if you're making progress, it's how you know what to do each time you exercise. I recommend the Strong Workout App, it has a lot of great features and is easy to use.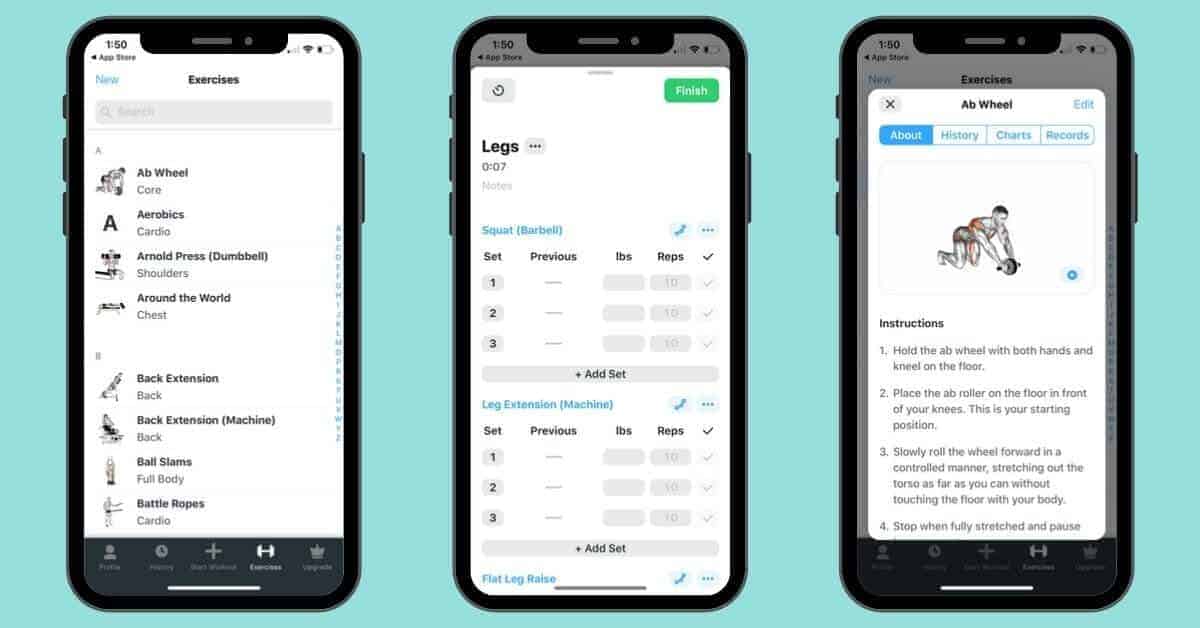 ---
All products offered via the Amazon Services LLC Associates Program, an affiliate advertising program designed to provide a means for sites to earn commissions by linking to Amazon.